Four Generations of Farmers: Jackson's Story
How telephone and broadband services from Polar are helping one North Dakota farmer carry on his family's legacy.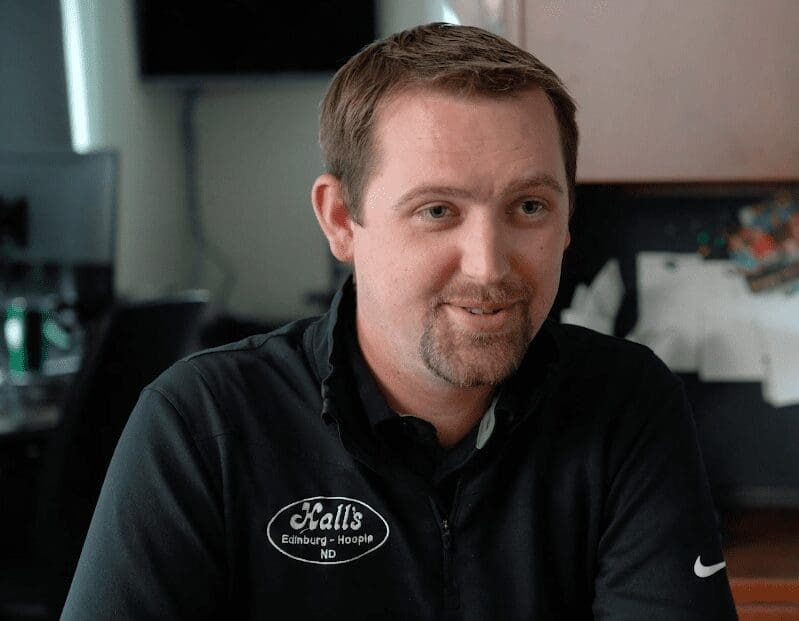 The hours that pass between the final school bell and the dinner bell are some of the most precious in any child's day—occupied by cartoons, games of catch and kickball on the playground, and of course, homework. 
But in Jackson Hall's youth, the end of the school day meant only one thing: potato harvest.
"As a little kid I was basically out on the farm every chance I could get," Jackson said. "The minute school got out, we'd go up and help unload trucks, go into the wash plant when they were packing potatoes."
Now Jackson is all grown up and a partner at Hall's, his family's fourth-generation farm in Edinburg and Hoople, North Dakota. He operates the 7,000-acre business, which specializes in red and yellow potatoes, alongside his cousin and younger brother. With telephone and broadband services from Polar, the fourth generation of Halls are continuing the work their great-grandfather started while preparing the next generation to carry on the legacy.

"My brother and I were both involved in the potato harvest from a very young age," Jackson said. "Now that's what I'm doing the rest of my life."
"It gives us peace of mind knowing that the crop that we worked so hard on throughout the year is safe.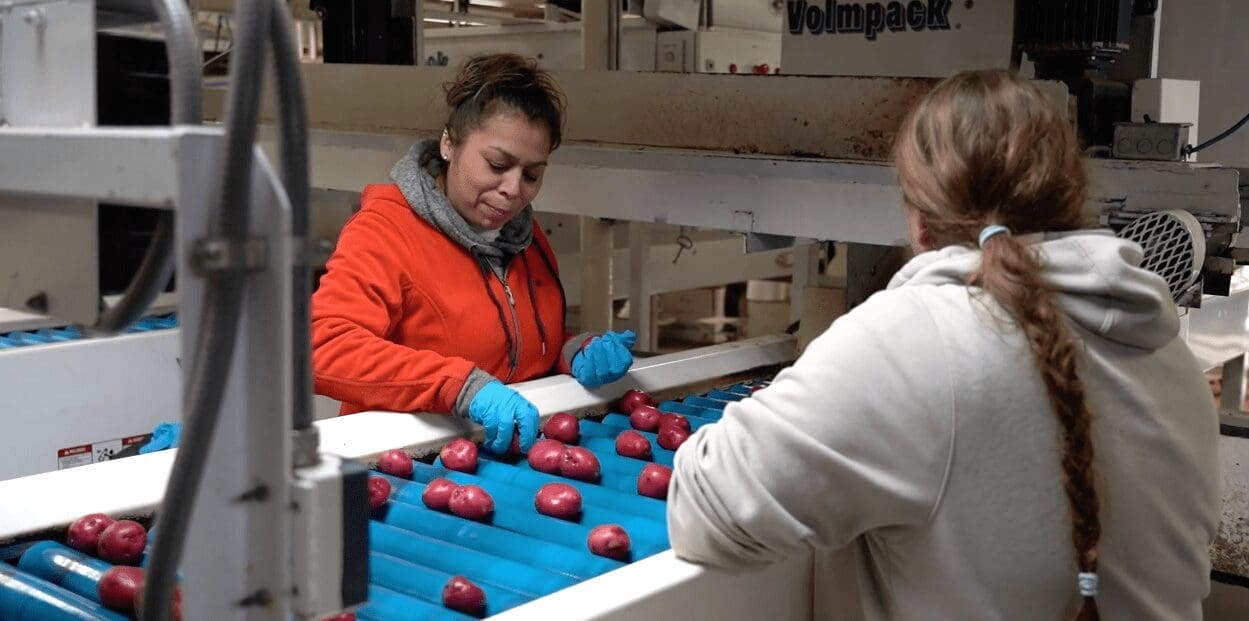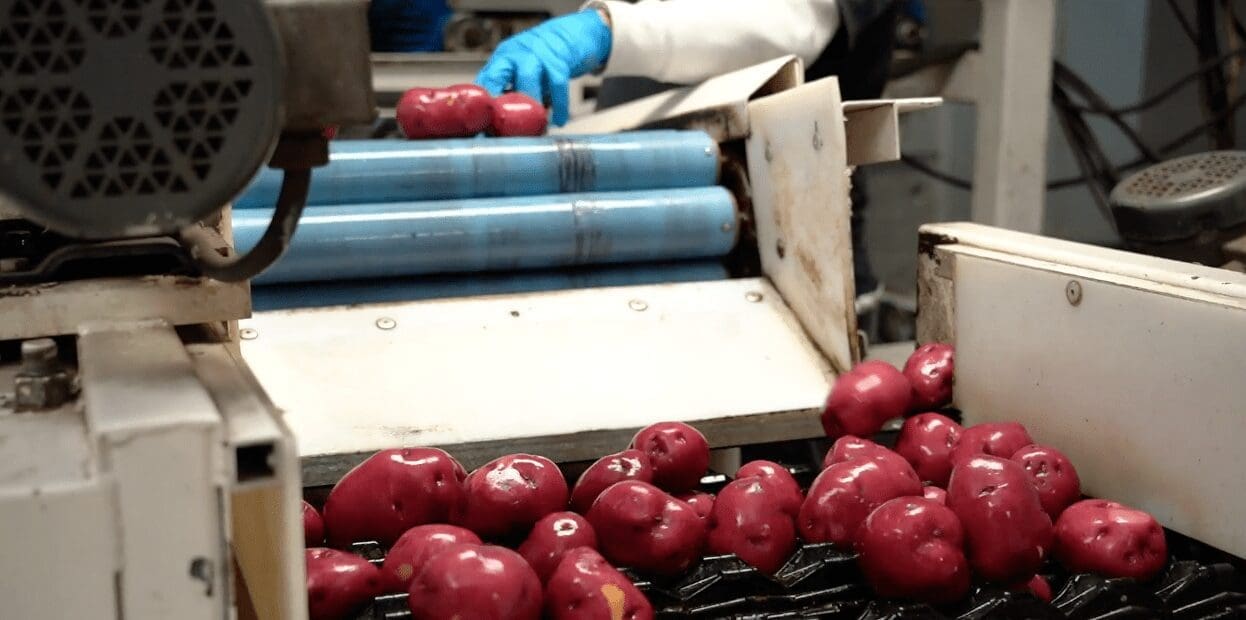 During his childhood afternoons at the farm, one of Jackson's responsibilities was to answer the phone as it rang. Even from a young age he knew to answer, "Hall's, are you looking for some potatoes?" 
Now, decades later, he often recognizes the voices on the other end of the line as the same buyers he spoke to as a child.
"There's a lot of relationships in the potato business. You kind of learn about each other's families over the years," Jackson said. "Many of them, I've never seen their face, but I can pick up the phone and instantly know who it is."
From their farm in rural North Dakota, Jackson and his family sell potatoes across the country—from Florida and Georgia to Boston and New York City. Without their phone line, Hall's would not be able to make sales or maintain those generations-long relationships with buyers; simply put, their business would come to a stand-still. So when Jackson realized that their existing phone system could be doing more for their business, he turned to Polar.
"Our old phones were doing the job, we were getting calls, we were making sales. They would have been fine," Jackson said. "But with this new system from Polar, now our phones push right to our cell phones instantly. No matter where I am, I can make sure I answer that customer's call and I take care of whatever their needs are." 
Providing business telephone services is only one way that Polar helps Jackson care for his customers—and his crops. As a child, Jackson remembers watching the weather every night, keeping an eye on the overnight lows and the next day's highs. In order to keep the potato bins at the proper temperature, his father would often need to leave home to open or close vents in the bins.
With high-speed wireless Internet access from Polar, Jackson is able to monitor and control the temperature of the bins without ever leaving home.
"Now with our new bins that have computer systems in them, the doors open and close automatically to keep the proper temperature. And having the wifi access allows our bin computers to connect to the internet," Jackson said. "If something goes wrong, we can get notifications on our phone. We can make adjustments from our phone or our computer. it gives us peace of mind knowing that the crop that we worked so hard on throughout the year is safe."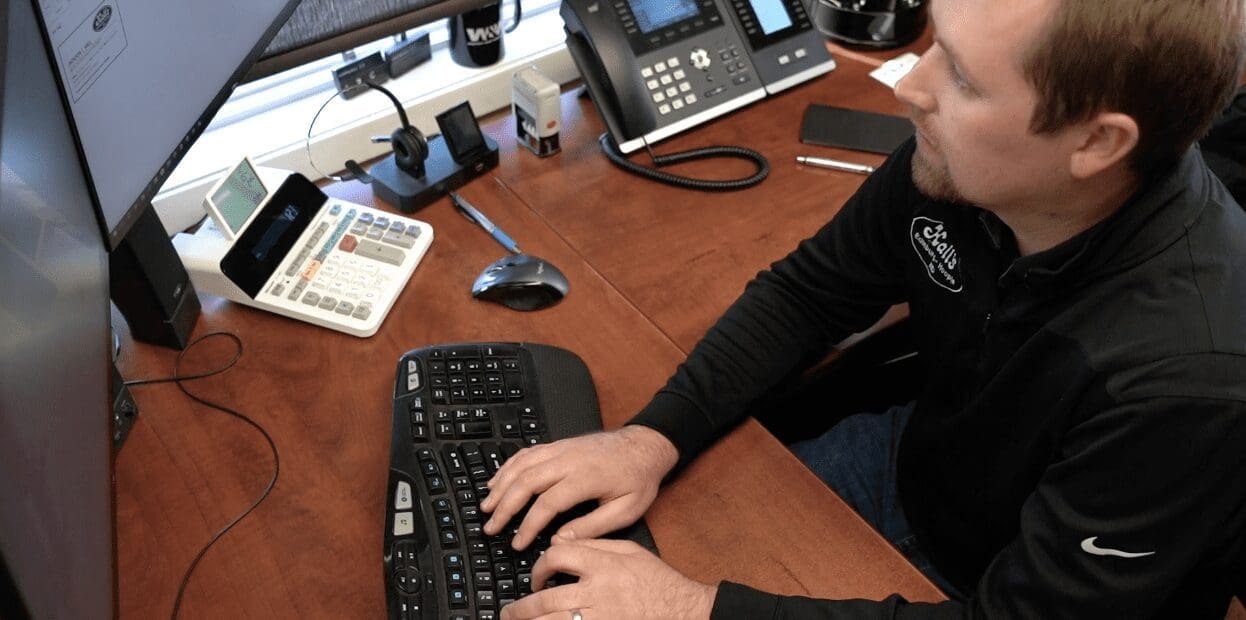 As a 21st-century farm, Hall's depends on technology for everything from making sales to storing their hard-earned crops. Jackson and his family trust their phone line and wireless internet to work when, where, and how they need it—and if anything goes wrong, they trust Polar to find a solution.
"Especially in farming, you want to produce the best and safest product for the end consumer. We want to be proud of what we're sending out," Jackson said. "When we're looking at vendors, we want the same thing in return. Polar's been that for us. They're willing to go above and beyond to make sure everything's working right. They want to do it the best way they can, not just the quickest or the easiest way. And that's been really important to us."
Jackson's fondest childhood memories take place on the farm: picking potatoes, answering phones, riding along with his father in the tractor. He has dedicated his life to preserving the legacy begun by the three generations before him; now a new father himself, Jackson hopes to pass on that legacy to his own children.
"Some days it feels like you're just selling a bag of potatoes, but really those years of good quality product that people have been happy with, it means something," Jackson said. So it's really important for me to keep that going and hopefully to pass it onto the next generation."
As new generations of Halls take over the family farm, Polar is committed to helping them make the most of their phone line, wireless internet, and any new technologies that emerge. Contact us today to find out how Polar can empower your farm or business!