The Gagner's Story: Levi's Hope
For the Gagner family, the internet is more than a convenience; it is a way to provide a safe, happy, and fulfilling life for their young son, Levi.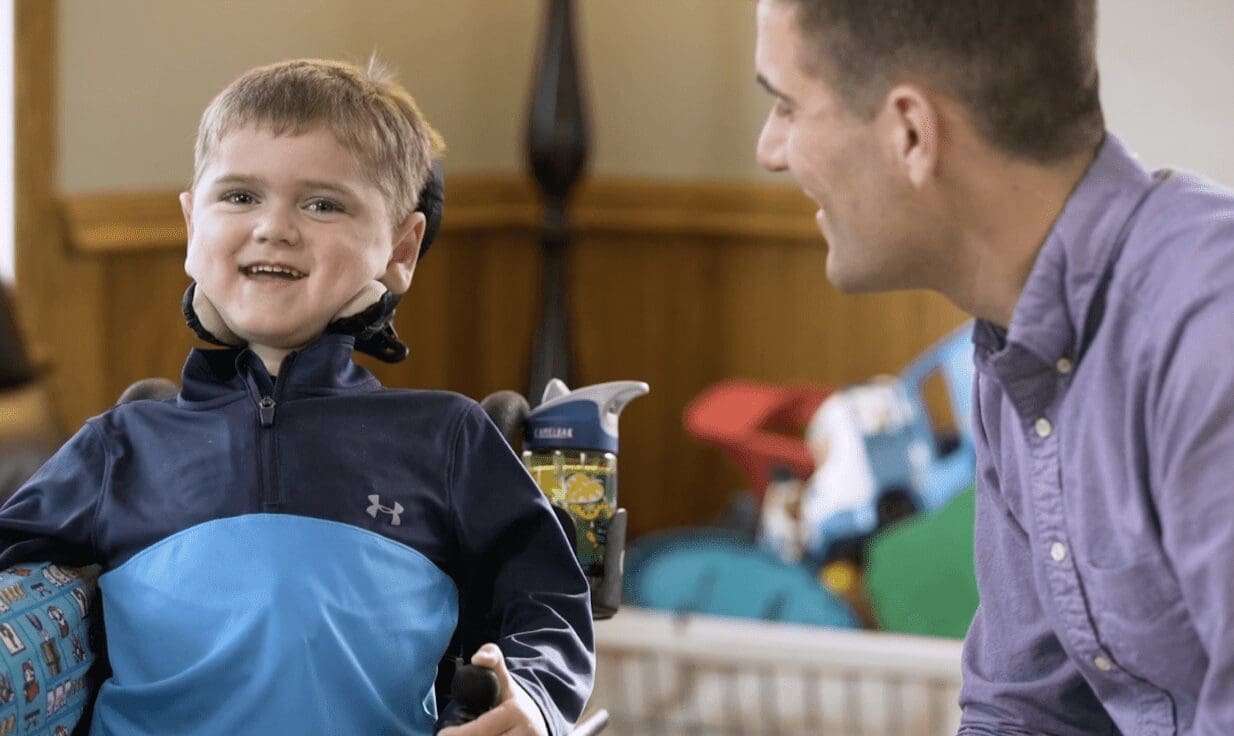 In many ways, Levi Gagner is a typical six-year-old. He loves Mario, his iPad, and going on runs with his dad; he has good moods and bad moods, and sometimes he argues with his siblings.
But Levi is far from typical.
"Levi has a ridiculously rare form of muscular dystrophy," said Levi's dad, Kyle Gagner. "He has very limited mobility, he's not able to sit up on his own or stand or walk. He needs 100 percent care, 100 percent of the time."
On November 26, 2014, then just one year old, Levi was diagnosed with a rare form of congenital muscular dystrophy called LCMD. Simply put, the muscles in Levi's body are getting weaker faster than they can grow stronger. 
Fortunately, LCMD does not affect Levi's cognitive ability, so he can still think, communicate, and laugh. But the disease will eventually impact Levi's heart and lungs, which is why children with LCMD have a much shorter life expectancy than normal: statistically, 18 years or less. 
"Levi completely changed our lives," Kyle said. "Any child changes your life, but when you come to find that your child has a ridiculously rare disease that no one has ever heard of, and that he will very likely precede you in death, you all of a sudden start looking at life differently."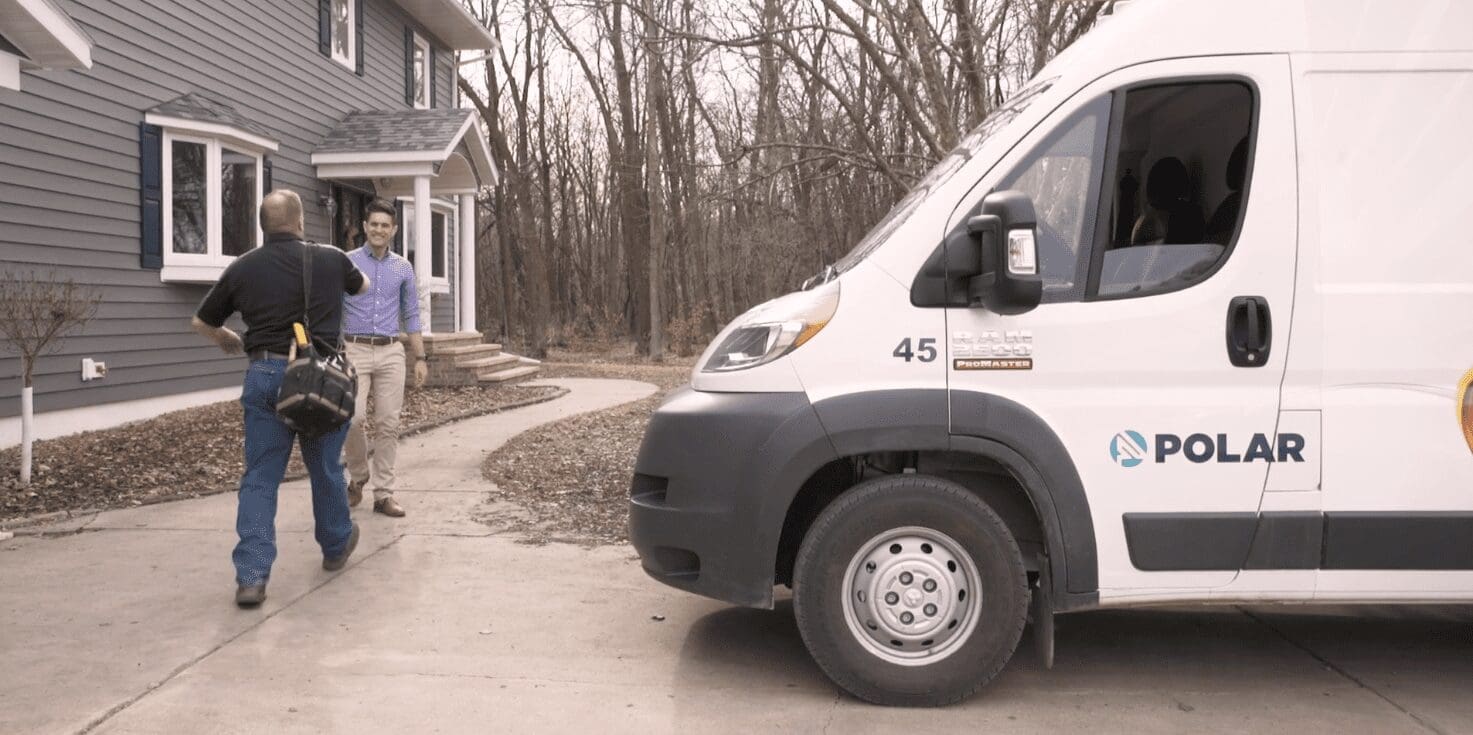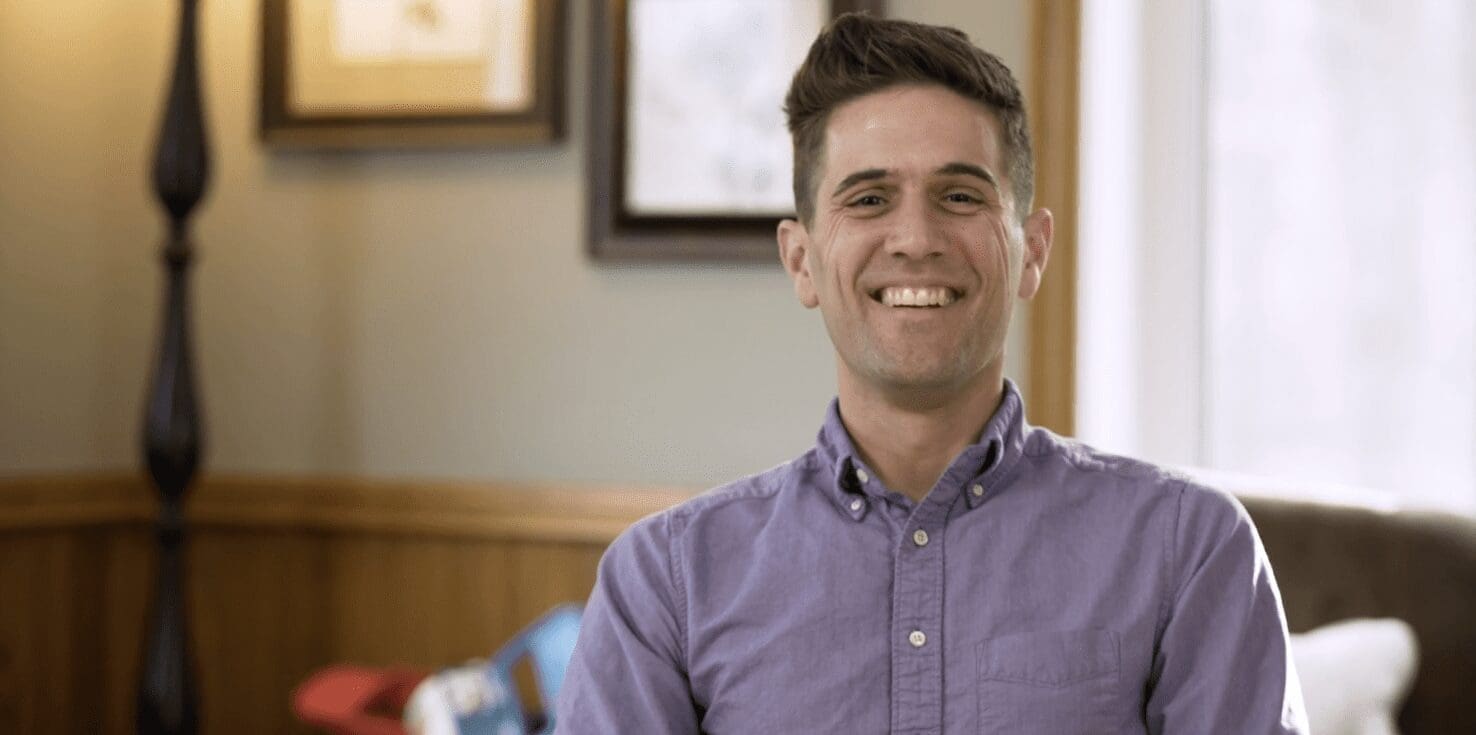 "Because of Polar, because of our high speeds and our reliable connections, Levi's able to experience life in a much richer way.
Independence, Powered by Polar
The Gagner family—Kyle, Melissa, and their four children, James, Isaiah, Levi, and Hannah—live in the small town of Cavalier in the northeast corner of North Dakota. When Kyle and Melissa moved to Cavalier in 2010, one of the very first calls they made was to Polar Communications.
"Naturally, being a Millennial, I needed internet and I needed it now," Kyle laughed. "And so when we first moved here, we called Polar and they hooked us up with internet. We didn't think anything of it then." 
As an insurance agent, Kyle relied on that internet connection to continue running a competitive business from his rural home. But it wasn't until Levi's muscle tone and motor skills deteriorated that Kyle and Melissa began to fully appreciate the role that the internet would play in their lives. 
Because LCMD has limited the use of his hands, Levi cannot perform many of the basic tasks that the rest of us take for granted, like flipping on the lights or closing a door. To allow him to live as independently as possible, the Gagners have equipped their home with smart technology that Levi can control with his voice. 
"For Levi to be able to enter a room and to turn on music, turn on the lights, open and close doors, and control things in our home that he wouldn't normally be able to control because of his limitations is pretty significant," Kyle said.
This smart home technology has drastically improved Levi's quality of life, affording him a level of independence that would have otherwise been lost to his diagnosis. And it all runs on high-speed internet from Polar.
"I'm thankful that we have a great telecommunications company in the middle of nowhere. If we had the little 56K dial-up internet, there's no chance we could have any of this smart home technology," Kyle said. "Because of Polar, because of our high speeds and our reliable connections, Levi's able to experience life in a much richer way."
A Conntection to the World
High-speed internet from Polar has not only granted Levi independence, but provided him a connection to the world; a way to feel less alone in his disease.
Levi's Hope began as a CaringBridge profile, where Kyle and Melissa could share updates about Levi's condition with friends and family. As word of Levi's diagnosis spread, the Gagners received an outpouring of support not just from their family, or from their neighbors in Cavalier, but from around the world. The CaringBridge profile morphed into a Facebook page, which morphed into a platform to share their message of hope: hope for Levi, hope for a cure, and hope for all families impacted by muscular dystrophy and other life-limiting diseases. 
"Having a child with special needs, there are a lot of needs that became very evident, one of which was having reliable access to the world," Kyle said. "Because there's so few people in the world that have this disease, we wanted to connect with those people. Through our internet connection and through the beautiful technology that exists, we were able to build a community of these other families."
It was this community that brought Levi to Stanley, a young boy in London living with the same disease. Through video calls, the two boys were able to form a beautiful friendship from opposite ends of the world.
"You and I see each other and we can interact because we look the same," Kyle said. "Levi doesn't get that opportunity. So we wanted him to meet Stanley via video so he could see another child in a wheelchair, see another child that looks and acts like he does. And that connection was enabled by Polar."
Levi Gagner is a bright, thoughtful, happy-go-lucky six-year-old. Despite the limitations he was born with, he radiates a positivity and resilience that people three, four, five, times is age can learn from. His future won't be without challenges; but with hope, support from his family and community, and a little bit of help from the internet, Levi can live a safe, happy, and fulfilling life.
"He's just a beam of joy everywhere he goes," Kyle said. "Doesn't matter what the circumstance, for the most part he's just a happy little dude that loves living life."