Bridging The Digital Divide
Through the USDA ReConnect program, Polar will deploy broadband to 1,500 rural locations—including Scott's Sporting Goods.
Scott's Sporting Goods in rural Grafton, North Dakota is an unassuming white building at the dead-end of a gravel road. If you don't know what you're looking for, you just might miss it; but the moment you step inside, you'll know you're in the right place.
Inside, you will find a veritable treasure trove of firearms and accessories. Hundreds of guns—many of them rare and difficult to find—line every inch of the tiny building's walls, while more hang from the ceiling. 
Scott and Lori Monson operate Scott's Sporting Goods from their 1,600-acre farm. And while their business has amassed a loyal following over the past 15 years, one thing has held Scott's Sporting Goods back: slow, unreliable internet.
"We're running two businesses simultaneously, both the farm and the sporting goods store, and we rely on the Internet heavily," Scott said. "Right now we're just using our cell phones for hotspots, which are very slow and oftentimes inadequate."
Due to their rural location, the Monson's have been left behind by the fiber revolution—until now.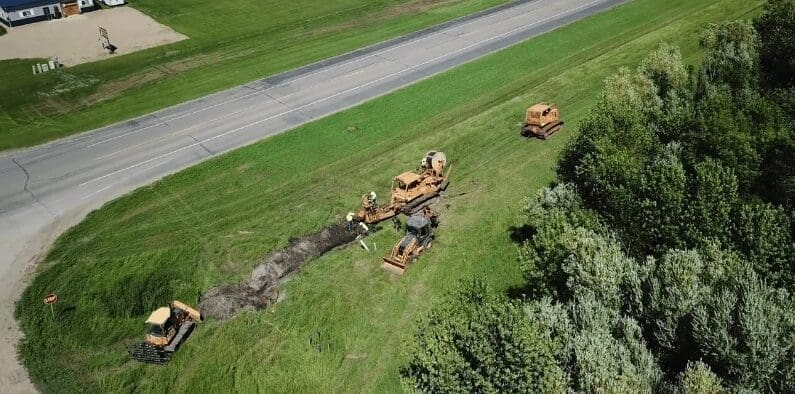 Bridging The Digital Divide
Scott's Sporting Goods is just one of 1,500 locations that will receive fiber from Polar through the USDA ReConnect program. The program, which offers federal financing and funding options in the form of loans, grants, and loan/grant combinations, will facilitate broadband deployment to as many rural premises as possible, including homes, healthcare facilities, farms, and businesses.
This year, Polar was awarded a 21.5 million dollar grant/loan combination to serve rural Walsh and Grand Forks counties in eastern North Dakota. The program will allow Polar to expand on its Fiber to the Home project, which delivered fiber to residences within the company's independent local exchange carrier (ILEC) area and was completed in 2016.
"Being that we were done in our ILEC area, we looked at opportunities to expand and build out to these underserved areas," said Polar CEO Karl Blake. "We have employees who live in these areas. We drive through them every day. We had people on one side of the road that were customers of Polar and were getting high-speed fiber, and people on the opposite side of the gravel road that did not have any service. So we wanted to be able to come and serve those areas." 
When Polar was awarded this grant/loan combination through the ReConnect program, Karl immediately identified Scott's Sporting Goods as a potential recipient. While doing business personally with Scott, Karl learned of the dismal Internet quality he was working with—but because the Monson farm was outside of Polar's service area, there was nothing he could do at the time.
"Scott and Lori are trying to run a small business on a mobile hotspot, and it's just not feasible in this day and age," Karl said. "Now we can provide broadband to Scott and all the other locations in these areas that desperately need broadband service to run their businesses."
The ReConnect program allows recipients five years to deploy broadband to previously underserved areas, but Polar plans to have their build out completed in just two. Construction began in May, making Polar the first ReConnect grant winner in America to begin construction.
To Karl, this project and the speed at which they plan to complete it reflects Polar's commitment to bridging the digital divide in North Dakota. 
"If you look at rural North Dakota as a whole, 98 percent of it is covered by the independent local exchange carriers. It's that other 2 percent that we're trying to reach," Karl said. "My goal is that North Dakota would be the first state in the nation to have 100 percent fiber connectivity for residents, and we're well on our way to doing that."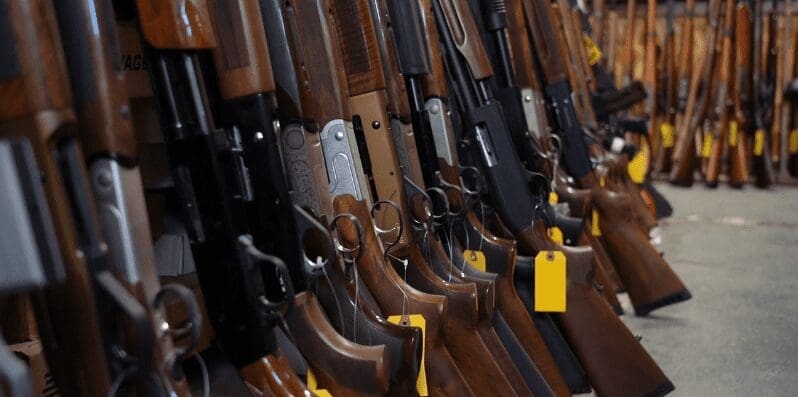 Broadband is Just the Beginning
From running background checks to processing credit card transactions, high-speed Internet is essential for a business like Scott's Sporting Goods. Without it, Scott feels as though he is unable to provide his customers the service that they deserve. 
"Due to our current Internet, our credit cards and our background checks take a lot longer and it's not the fast, tidy service that we need to provide for our customers," Scott said. "We're falling behind."
While it will be a few months before Scott's Sporting Goods can see the benefits of broadband first-hand, Scott is already looking toward the future. And it's not just the sporting goods store that will benefit from broadband; as a farmer, Scott will be able to access real-time weather updates and monitor the conditions in his grain bins—technology that is unthinkable with his current Internet.
"This broadband from Polar is going to greatly change both of our businesses," Scott said. "They're a great company to work with. They've always answered my questions clearly and quickly. We're excited to work with Polar and I think broadband is just the beginning."
Polar is proud to support businesses like Scott's Sporting Goods through the USDA ReConnect program. Contact us today to find out how Polar can empower your business!