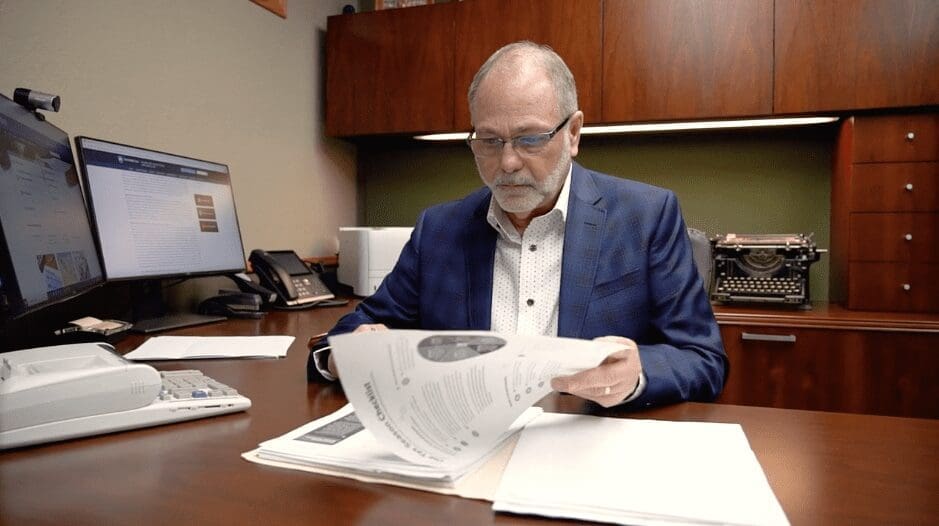 As a young boy, Allen Orwick knew—as young boys coming of age in rural North Dakota often do—that farming was his future. It was his father's passion, and his father's, and his father's before that. And for many years, it was Allen's passion, too—until he discovered a new interest of his own.
"I found that doing taxes and bookkeeping and things with numbers was much more of my natural calling," Allen said.
Allen was newly married and doing taxes in Grand Forks when he visited Lakota Farm Service to purchase a life insurance policy for his soon-to-be child. That was when he first met Kenneth Olson, who he would still refer to many years later as a mentor and second father. 
"He said, 'Well, maybe you'll come and work for me someday," Allen said. "And the rest is history."
A Moral and Legal Responsibility
Today, Allen is the President of LFS Professional Services, Inc. in Lakota, ND. He purchased Lakota Farm Service in 1984 after working in the tax department for just three years. He also purchased the Locken and Deede Ltd. tax practice in the same year and assumed the Lamb's Bank tax practice in 1985. The company was incorporated in 1987, and the name changed to LFS Professional Services, Inc.
Alongside his three employees (including wife Dolores, or "Dee," who serves as vice president), Allen operates a full-service company providing tax planning and preparation services, bookkeeping, payroll, property management, and insurance products for retirement planning.
After 40 years in the business, Allen has built a loyal community of clients, including his former mentor Kenneth Olson. While his company assists clients from all walks of life, from accountants and attorneys to business owners and doctors, Allen's agriculture background makes him particularly well-equipped to support the many farmers who rely on LFS Professional Services.
"There are some individuals who I've just completed the 40th tax return for. There are some families that we have the fifth generation soon to be filing tax returns," Allen said. "When you work with people that long, they become close to you. They become friends and family and you care about not only their tax return, but their entire life."
And these clients don't just trust Allen and his team to help them make sound financial decisions; they trust LFS Professional Services with their most valuable data.
"Our company has very important information on all our clients," Allen said. "We not only have a legal responsibility, but a moral responsibility to protect our clients' information."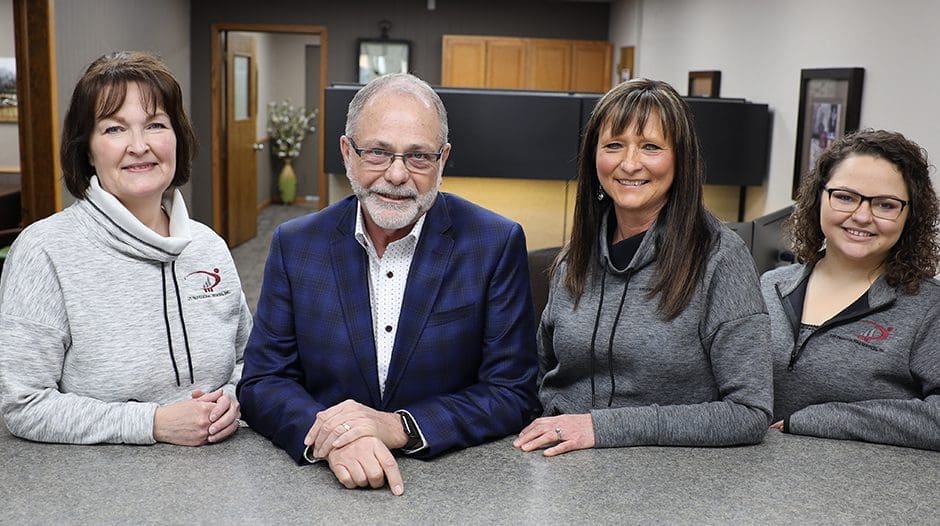 On the back wall of LFS Professional Services hangs a framed quote by legendary football coach Vince Lombardi: "Perfection is not attainable, but if we chase perfection, we can catch excellence." Allen and his team live and work by this philosophy as they strive to meet their clients' needs, provide the best possible solutions, and keep their data safe.
"Although we try for perfection, it's not always attainable," Allen said. "And once in a while, we'll find that a file has been damaged, deleted, or overwritten by mistake."
In those circumstances, LFS Professional Services relies on Polar Extreme IT to restore their missing or damaged files. 
"Not a lot of small businesses can afford to have an IT person on staff. We take that burden off of them," said Kristi Gullickson, IT Supervisor at Polar. 
Polar Extreme IT offers managed IT services tailored to each business's individual needs and budget. For LFS Professional Services, this includes managed firewall services to keep their data secure and offsite backup to keep it safe. All client data is duplicated and stored in two local, secure offsite locations, so that if anything were to happen in Lakota—whether it be a fire, a tornado, or any other emergency—their valuable information would not be lost. 
Having valuable data backed up in multiple locations is important for any business or individual. But for tax professionals like Allen, who must refer to files dating back as far as 40 years, it is essential. 
"There was a point in time where we thought we had lost our server. Fortunately, the information wasn't lost, but it was a few sleepless nights," Allen said. "Had we lost our server, we would have had to rebuild an entire year of tax returns to get a base for the upcoming tax season. Now, by having everything backed up, we could be up and running within days. And that is critical."
By outsourcing his IT to Polar rather than a larger national or international security company, Allen knows that his data is being stored just a few towns over, rather than in an unknown location hundreds or even thousands of miles away. He also knows that if he encounters a problem, he can call a real person—someone who knows his name, his voice, and his business—for support.
"They don't treat us just like a number or just a business someplace," Allen said. "They treat us as neighbors and they care about us and they know about us. That is important to us, that we have somebody to rely on when we need them." 
It's not the future that he once predicted for himself, but after 40 years at LFS Professional Services, Inc., Allen cannot imagine a career anywhere else. It's an honor, he says, to walk with his friends and neighbors through their financial journeys long beyond tax season. 
"The reason that I continue to do this every day is the fact that I believe that we're doing good for people," Allen said. "We're not here just to prepare a tax return. We're here to make your life better."
And with that honor comes great responsibility. The clients of LFS Professional Services trust Allen and his team with their most valuable personal information; with Extreme IT, Allen can trust Polar to keep that information safe. 
"We've put in procedures, policies, equipment, and technology to guarantee that our clients' information will remain secure," Allen said. "They have full confidence in us. And we have full confidence in Polar to help us maintain that."
Eliminate the IT burden for your business. Call 701.284.7221 to speak with an Extreme IT specialist who will identify your needs and develop a plan that works for you.