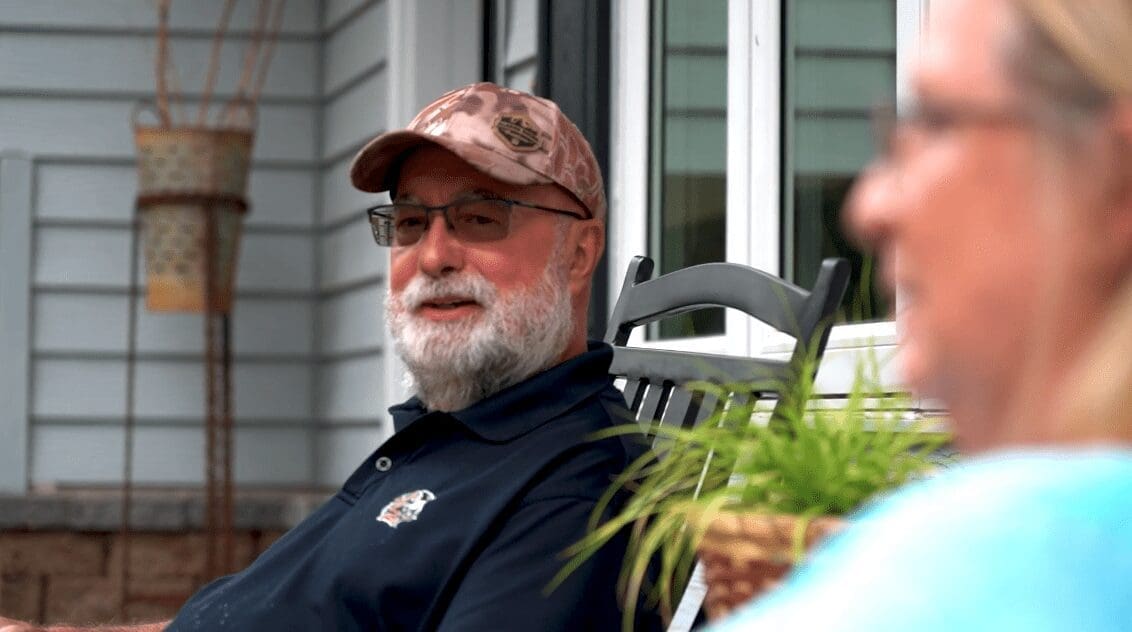 Like every couple, Daryl and Noel Watson of Cavalier, North Dakota, disagree on a few things—including their tastes in television. Daryl tunes into the evening news and every Minnesota Twins game; Noel prefers home improvement shows and can't miss an episode of "The Voice." 
But when it comes to TV, the Watsons agree on one thing: the jumbled wires and eyesore set-top boxes just don't cut it anymore. 
"We have three TVs in the house and each of them had all of these boxes and wires," Noel said. "I was just not impressed at all with having to manipulate all the things that were involved with cable."
"We had gone to great lengths to hide them," Daryl echoed. "In our downstairs room with our big TV, we even had our carpenter drill into the brick and build a special shelf to hide the wires."
When the Watsons returned home from the lake one evening, they discovered that the television in their kitchen was no longer working. Daryl went through all of the usual steps to troubleshoot the problem—turning the TV off and turning it on again, unplugging the set-top box and plugging it back in—but to no avail. It appeared that the box itself had run its course, so as a last resort, Daryl called Polar to request a new one.
Rather than replacing the Watsons' broken box with another that would eventually meet the same end, the Polar representative suggested they make the switch to streaming—a new service that, at the time, had not even been publicly launched yet. 
Now, with Polar Streaming TV, Daryl and Noel can enjoy all of their favorite shows in any room, without all of the extra clutter. 
"I'm very happy with it. And it's just so much easier, I can't believe it," Noel said. "It's much easier for me to watch my shows and find the channels I want, whether it be a movie or individual local channels, with Streaming TV than cable."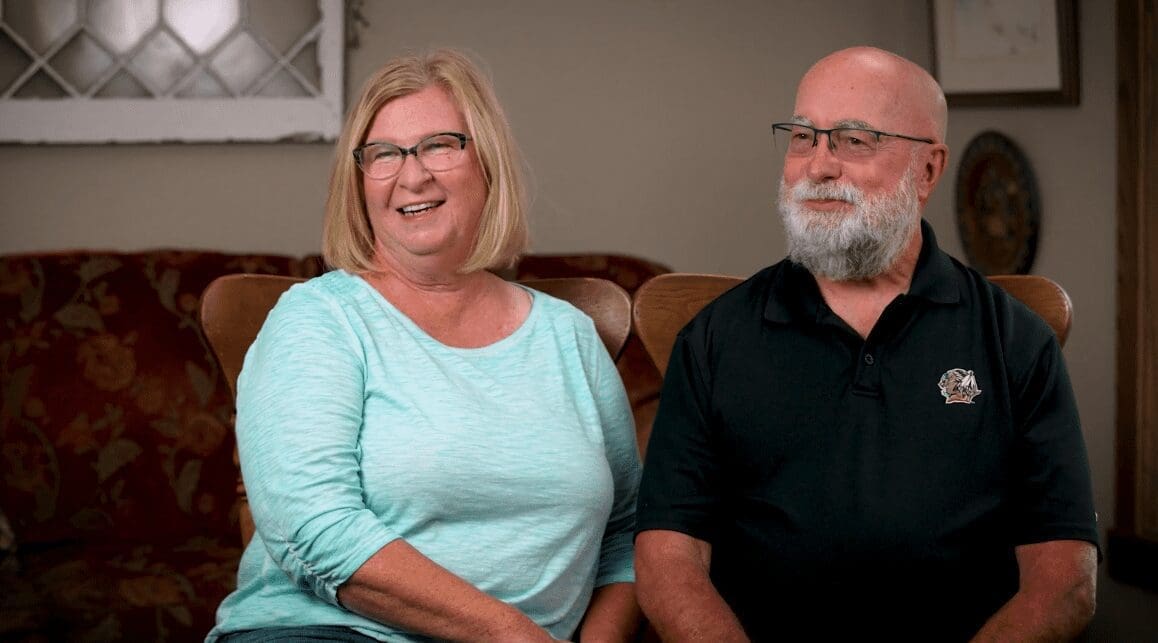 The Ultimate Television Experience
Polar Streaming TV is a new full-featured TV service delivered straight to devices including TVs, laptops, smartphones, and tablets. With this ultimate television experience, subscribers like the Watsons can replay, rewind, record, and enjoy their favorite shows from their favorite devices, even when they are away from home. 
Streaming TV users can also access full episodes, movies, and more online through the included channel streaming apps on watchTVeverywhere, including  WatchESPN, WatchHGTV, and Hallmark Channel. All that's required is a Polar Internet subscription and a streaming device such as an Apple TV or Amazon TV Fire Stick—no wires, no set-top boxes, and no hassle.
Within an hour of Daryl's original call to Polar, a technician arrived at the Watson home to deliver two Fire Sticks and walk them through the installation process.
"He took away those boxes and cables and everything I tried so hard to hide. I was very appreciative of that," Noel said. "Without the box rent, I can see that financially it's a great gain. So we ended up saving money as well as not having any of those cables and all the boxes."
At first, the new technology was a bit intimidating for the two retirees. Fortunately, Noel had an inside connection: her friend, Kimberly Lundquist, who is a Customer Service Representative at Polar.
"I texted Kimberly and I said, 'I know it's after hours and I know it's a weekend, I'm sorry, but can you help me?' And she said, 'Get out your stick, turn on your TV, and I'll help you,'" Noel said. "And I was up and running just fine in just a very short time."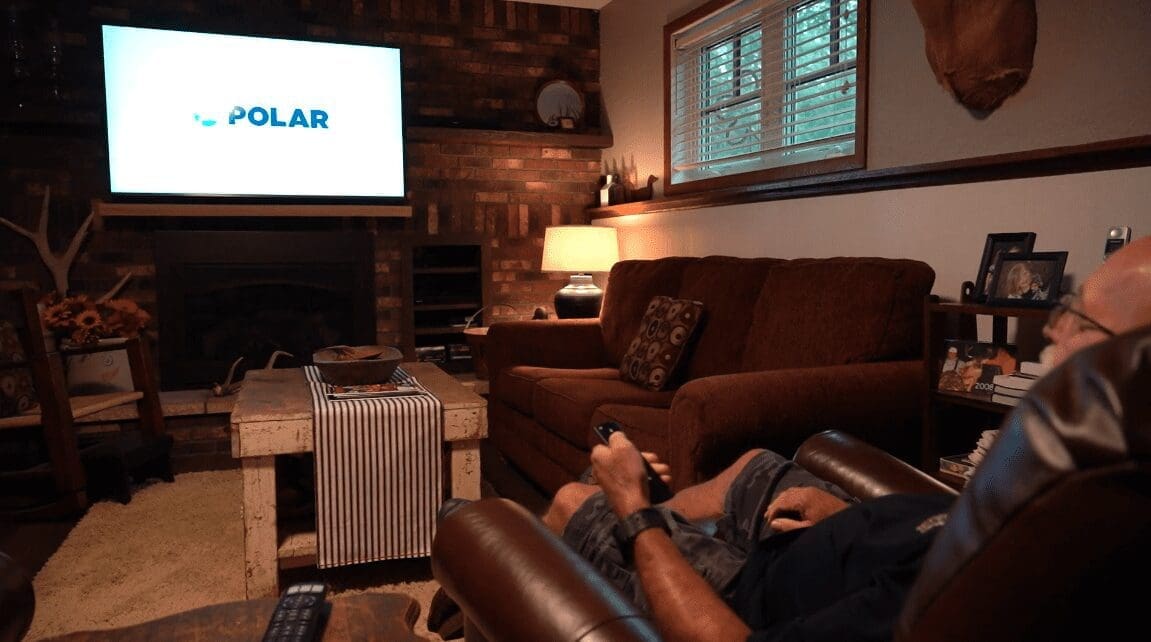 Streaming So Simple, Anyone Can Do It
With technical support from Polar, and with a little bit of practice, the Watsons quickly grew to love their Polar Streaming TV—not just for the extra cables and boxes it eliminates, but for the time it saves. 
From the Guide, Noel and Daryl can browse live and upcoming content as well as filter content by categories such as movies, sports, or subscribed channels. And with the Recently Watched feature, they can access their favorite channels with just the click of a button. 
"You don't have to sort through channels. It's quicker. You can just hit the one button and scroll down," Daryl said. "I'm kind of famous for watching more than one show at a time. Today I was watching the Twins get beat, and when a commercial would come on or between innings, I'd just scroll down, click on Fox News, watch that until they were back pitching. I'm not a big fan of commercials, so it has just made it easier." 
Noel's favorite feature is the microphone that is embedded in the remote. While she is in the kitchen preparing dinner, she can change the channel without skipping a beat with just the sound of her voice.
"If I'm really busy, I'll press the button on the microphone and say 'Polar App' and it pops right up," Noel said. "So it's very easy for me to find the news or anything I want to watch when I'm in the kitchen." 
Making the switch to streaming has been so simple that Daryl and Noel believe all of their guests, young and old, will be able to pick up the remote and watch their favorite shows. 
"Obviously the grandkids watch different programs than we do most of the time, and they're real tech savvy. So when they stay over, they'll be able to watch whatever or wherever they would like," he said. "I even think that my dad, who is 90, will be able to use Streaming TV."
For anyone considering the switch to Polar Streaming TV, Daryl has just one piece of advice:
"There's no reason not to do it," he said. "I would go ahead and make the call."
Save space, time, and money with Polar Streaming TV! Learn more and step into the next generation of television at polarcomm.com/streaming-tv/.