Whether it's to scroll through Instagram at Starbucks or respond to an email at the airport, everyone signs onto unsecured public WiFi from time to time. It's free and convenient, but it could also put you at risk for identity theft, spying, or worse.
Today, we are going to share a few tips for protecting your information on public WiFi. If you are more of a visual learner, watch our latest Tech Tip video to follow along with tech expert Katie.
1. Select the right network.

When you enter a business, you may notice multiple network names that are similar, but not quite the same—like CoffeeHouseGuest versus CoffeeHouseGuests. Most people don't think twice and jump right on the first or strongest network they see. This is a common tactic used by hackers to trick you into logging into the wrong network in order to gain access to your info. If you're not sure, ask a staff member which is the correct network.
Websites that use HTTPS encrypt your activity, meaning anything you do is confidential. You can tell a website is safe if it begins with the letters HTTPS, followed by a colon, or if you see a padlock in the address bar.
3. Protect your passwords.
When you use public WiFi, hackers can install keyloggers, which make your keyboard activity available to them—including passwords you type in. Consider installing a password manager like LastPass to avoid having to type any of your passwords in public.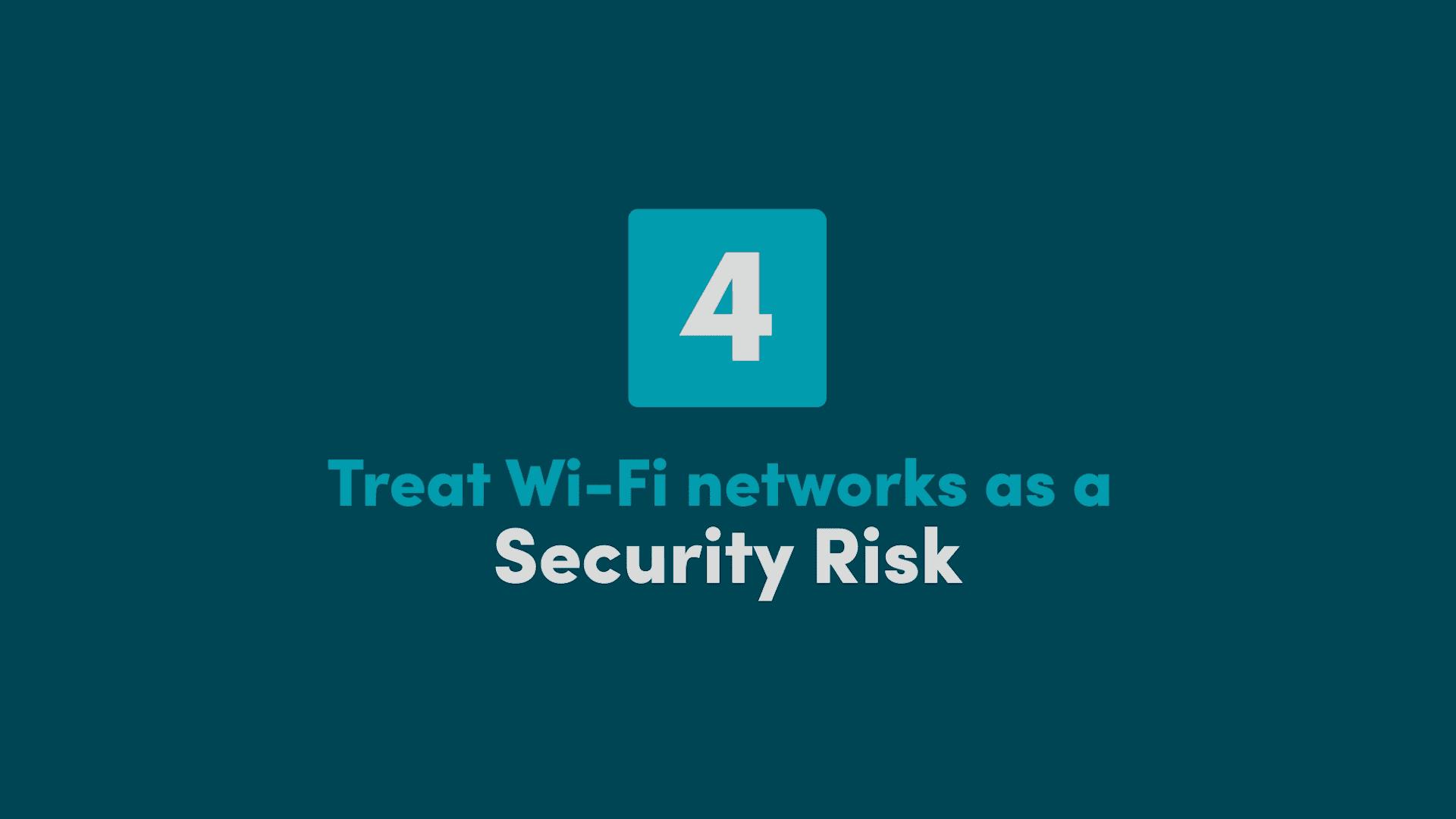 4. Save sensitive information for later.
Finally, as a general rule, treat all public WiFi networks as a security risk. Don't access your bank account, pay with a credit card, or do anything else that would expose your personal or financial information while using public WiFi.
You don't have to give up the convenience of public WiFi to keep your information secure. You just need to be smart about where and how you connect, and what you do once you get there. That's it for this edition of Tech Tips! Check back soon for another tip to make your technology work for you.
Have Any Other Questions?