Keeping Your Business Safe
A quick glance at the headlines may lead you to believe that cyberattacks are reserved for the world's most powerful profitable businesses. But the evidence shows that small businesses are hackers' real bread and butter: one in five small businesses fall victim to a cyberattack. 
As technology evolves and our society grows ever-more dependent on the Internet, these attacks are becoming increasingly common. In 2020 alone, hacking incidents against small businesses increased by 424 percent. And they're not victimless crimes: of small businesses who experience a cyberattack, 60 percent go out of business in six months. 
Chuck Aaker has witnessed his fair share of these attacks over more than four decades in the computer industry. Now, as an Information Technology Specialist at Polar, Chuck works with small businesses to prevent these devastating attacks and protect their data. 
"With ransomware, malware, and phishing, it's not a matter of if; it's a matter of when you're going to get hit," Chuck said. "You have to be very vigilant and take an active role in preventing attacks. It can happen to anybody, at any time."
Polar Extreme IT takes a unique approach to managed IT services, tailoring offerings to each business's individual needs and budget rather than handing over a one-size-fits-all package.
"Each customer is unique, with unique needs. Accountants need one type, while manufacturing needs other solutions," Chuck said. "We can customize a solution to fit the business and the way people work."
The Lifeblood of a Business
Safe-T-Pull is a hydraulic hitch and towing system that makes assisting and pulling trucks, tractors, and other equipment through tough conditions easier and safer. Every day, owners Jacob and Rachel Kringstad work hand-in-hand with farmers to tailor-fit a solution for their enterprise. So when Safe-T-Pull was searching for a managed IT provider, Polar Extreme IT felt like a perfect fit. 
"It was really important and meaningful that Polar was able to come onsite and get to know our business," Rachel said. "We feel like that was able to establish a lot of trust and they were able to customize it and tailor it to our needs, versus just selling us a package."
The first of Jacob and Rachel's needs was a new server. Safe-T-Pull began in the 1990s as a single product line under Kringstad Ironworks. As demand for the tool and its complementary products grew, the Kringstads decided it was time to branch off. Safe-T-Pull was established as its own company in 2014, moving out of the Kringstad Ironworks facility and into its own assembly and distribution facility adjacent to the property. 
Despite the move, their data remained on a single server in a closet at Kringstad Ironworks. While Safe-T-Pull was located just a few hundred yards away, having all of their sensitive information located on another business's server posed a liability for the company and their customers. 
The Kringstads trusted Chuck and Polar Extreme IT to transfer Safe-T-Pull's data to their own server, located in their own building.
"It was important for us as we grew to have our own server, not just in the context of having enough data, but also to know that they are separate in the event that there was a catastrophic event," Rachel said. "So whether that's a fire or a tornado, it's great to know that they are separate. If one ship goes down, they both don't go down."
Chuck also equipped Safe-T-Pull with offsite backup. All of their data—from engineers' drawings to customers' payment information—is duplicated and stored in two local, secure offsite locations.
"Data is the lifeblood of the business. You don't want to lose years of aggregate data for no reason without having the backup," Chuck said.
Having data backed up in multiple locations is important for any business; for a family-owned business the size of Safe-T-Pull, it's essential. If lost to a cyberattack, their years of drawings, models, and scales would take months to recreate. If their customers' sensitive data was compromised, all of the trust they have worked so hard to build would be lost. 
Safe-T-Pull has several patents in the works; losing their intellectual property could mean losing thousands of dollars and years of field research.
"We're big on technology and being on the leading edge of things," Jacob said. "If that information were to leak out or for some reason be compromised, that'd be pretty devastating to us." 
By trusting their data to Polar Extreme IT rather than a larger national or international security company, Rachel and Jacob can rest assured that their valuable information is being stored just down the road and monitored by Polar. 
"Since we have local storage, their backups and data are guaranteed to stay in the United States," Chuck said. "If you go with one of the large providers, it could end up overseas, in Ireland or some other European nation. So with the local storage, you know it's here. It's safe."
Keeping things local was one of the Kringstads' top priorities when selecting a managed IT provider. If they ever encounter a problem with their technology, they know that they can call Chuck or one of his teammates—someone who has taken the time to get to know them and their business—for support.
"Having someone that's accessible was really important, so whenever we called we'd have someone available," Rachel said. "If it were ever the case, we could have someone here within minutes to help us."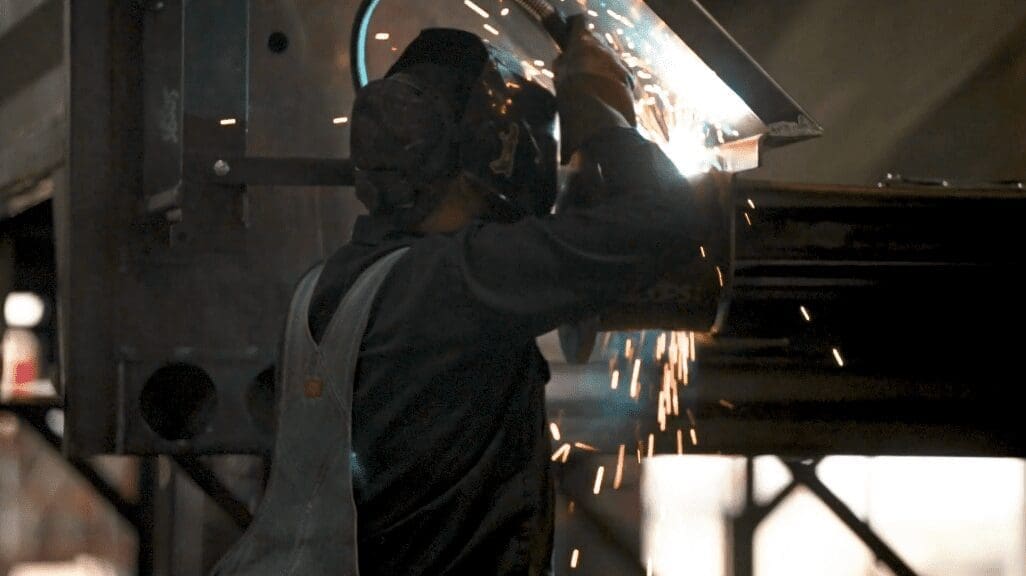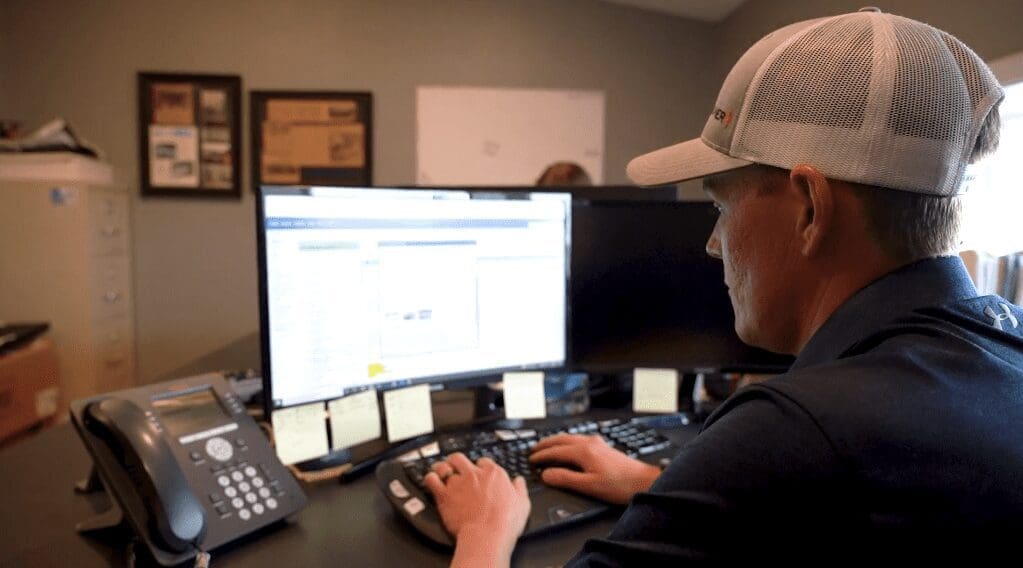 Take Control of Your Tech
Small businesses are big targets for hackers. Despite their vulnerability to cyberattacks and the havoc they can wreak, only 28 percent of small businesses report having a plan in place to respond to an attack. While some do not understand the importance of defending themselves against cyber criminals, most simply do not have the resources to manage their own IT.
"As small business owners, we wear a lot of hats. We don't have time to be IT people, we don't have the knowledge to be IT people. We are not IT people," Rachel said. "It was really great that we were able to bring Polar in and have them completely manage all aspects of it for us."
By trusting their IT to Polar, owners like the Kringstads can take control of their technology and protect the businesses they've worked so hard to build.
"It's a family business. We put a lot of blood, sweat, and tears into it, and something as simple as a data breach could literally end all of that," Jacob said. "It's good to have peace of mind that Polar is taking care of it."
Eliminate the IT burden for your business. Call 701.284.7221 to speak with an Extreme IT specialist who will get to know your business, identify your needs, and develop a solution that works for you.