Polar Communications is a member of the Rural Development Finance Corporation (RDFC). As a result, communities in our service area were eligible to apply for a grant of up to $2,000 for community-based projects. RDFC is making these funds available in order that more people become aware of their larger loan program that funds community-based projects and non-profit entities with low interest loans.
RDFC has recently granted $2,000 to the St. Thomas Park Board. Grant funds will be used to make improvements to the local baseball field and hockey rink. These improvements will provide recreational opportunities to youth in the area.
For an application, assistance, or questions concerning RDFC, please contact Lori Capouch at 701-667-6444 or lcapouch@ndarec.com.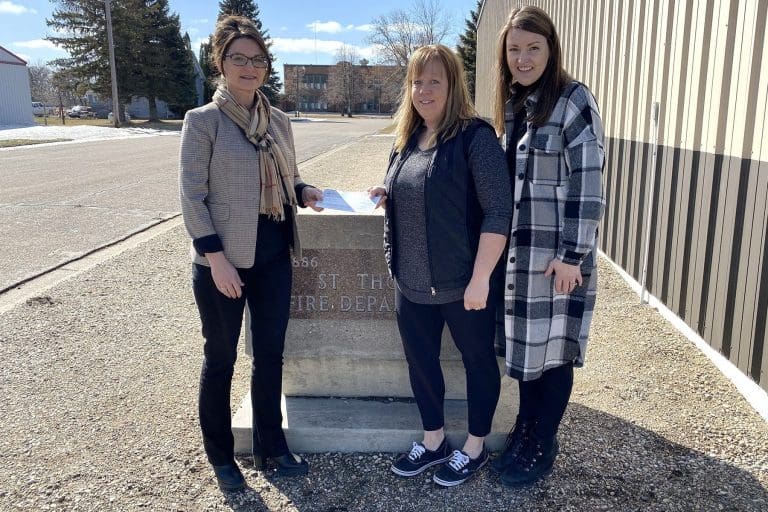 Polar Board Member Amber Meyer presents a check to St. Thomas Park Board Members Lynde Kennelly and Melissa Green.