Since 2008 Polar employees have donated over $39,000 to local groups, organizations, and charities through their Casual Clothes for Charity Program. Each month participating employees pay $5 for the opportunity to wear jeans to work on Fridays. At the end of the year, employees submit a charity of their choice for the funds to be given to. One charity is selected at random, and this year's recipient is the Walsh County Food Pantry, nominated by Polar employees Kimberly Lundquist and Dale Holand.
The Walsh County Food Pantry received $5,800, which includes Polar matching half the funds collected from employees! We are happy to have the opportunity to give back to the communities in which we live and work!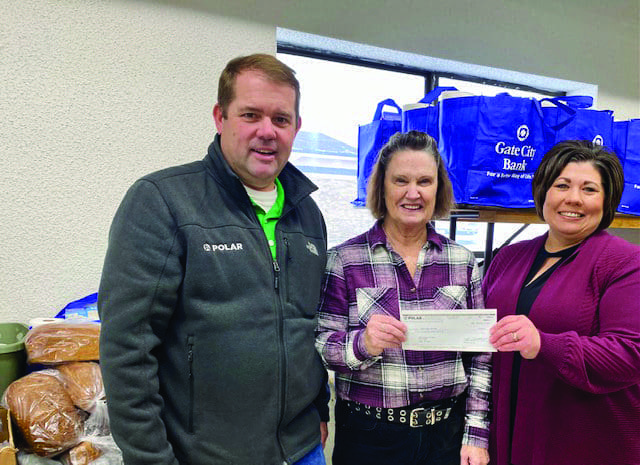 Polar Employee Dale Holand, Food Pantry Representative Tami Egeland, and Polar Employee Kimberly Lundquist.